Dan's Honda Trail 90 collection!
a few photos from the California desert ...
My first bike was a 1968 Honda CT-90, shown here in Painted Canyon, near Mecca about January, 1968..this area is now a State Park and no longer accessible via motorcycle. photo courtesy of my old friend, Tom Patten.
Another view of my Trail 90, at Phelan, in early 1969.
Although it was never intended for this type of use, the Honda 90 would do wheelies, if properly coaxed..photo by Jeff Lewis.
My Trail 90 parked in a bomb crater near Twenty-Nine Palms, about 1969. I currently own 3 Trail 90's, a '70 model, a very-good-condition '75, and a very poor '71 parts bike.
Please note: I am not interested in buying/selling old Trail 90's and the only restorations I do are my own, nor do I know what yours is worth...if you're curious about the value of your Trail 90 I suggest you go to www.ebay.com and do a search on Honda Trail 90. For parts try your local Honda dealer. They'll have (or be able to order) engine, carb, electrical, and suspension components. For cosmetic stuff, try Ebay as Honda has discontinued stocking most of those items.
Honda quit importing the CT-90's replacement, the CT-110, in 1986. And if you're interested in a 2500 mile, 10-day trail ride across the Australian outback on a CT-110, click here.
click here to see many photos of a '73 CT-90 with a new 2007 motor installed
click here to see the online CT-110 owners manual
click here to checkout the amazing "parts fiche", wow!
click here to see a great CT-90 site!!
http://www.motorera.com/honda/h0090/trail90/trail90.htm shows CT-90's year by year
http://www.dansmc.com/ Dan has lots of great maintenance information here.
http://www.dratv.com/dratv/honcttrail90.html this is a new interesting link if you're looking for parts......
http://www.ohiocycle.com/ is another excellent source for new and remanufactured parts..amazing...
Clymer repair manual everything you need to fix your bike.
http://vintagehonda.net/services.html is a great site for restorations.
http://www.cyclepsycho.com is a source for used parts and cycle karma
http://www.postiebikes.com/ will lead you to an Australian site sponsored by a bunch of guys who race CT-110's..
http://www.postiebikes.com/Winter04/sc1.jpg will lead you to to an image of a turbo-charged Honda trail bike.
littlehonda.com parts illustrations and lots of great data
http://www.ct90-ct110.com/Home.html restorations and wisdom
click here to visit the "fasthouse" at Elrod Racing (SoCal and vintage Dist. 37 stuff, very nicely done)

click here to hear my 1970 CT-90 - wave file 202 kb.
this is a full-race Australian Trail 110, highly modified....
email the webmaster: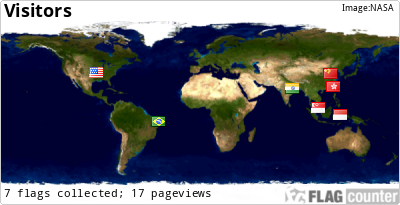 03 June 2013